12/16/2021
Emakina opens new office in Den Bosch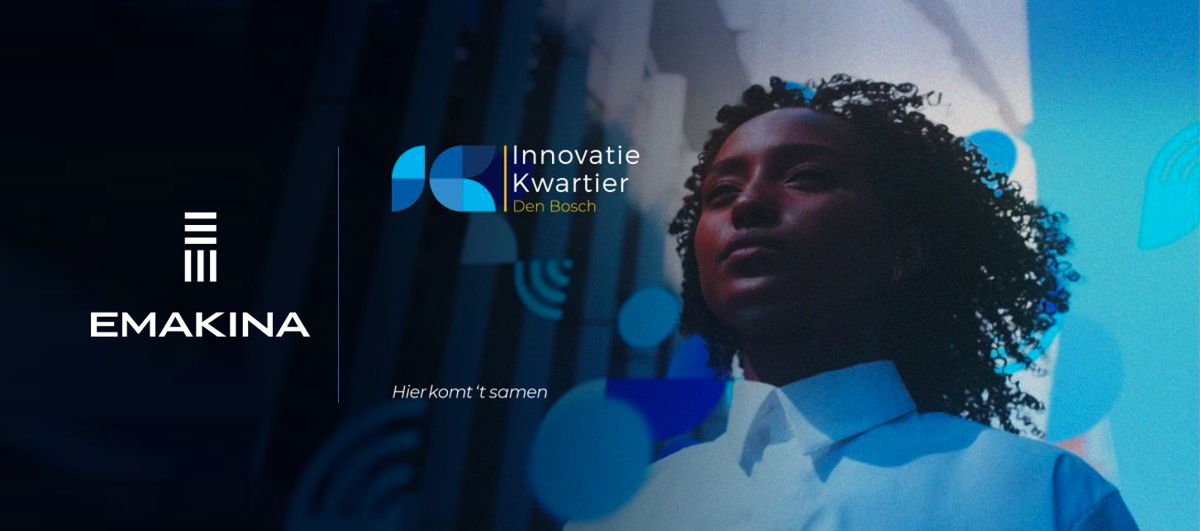 Regional contact point offering new jobs for digital experts will move to 'Innovatie Kwartier Den Bosch' next summer
Emakina is adding a new chapter to its Dutch success story. Last summer, it opened a regional hub at the Den Bosch railway station. Experienced CRM expert Frank-Jaap de Jong will now significantly expand this North-Brabant branch, in order to offer full-service digital services from there as well. So, he is looking to hire extra talents. The team's ambition is to quickly turn the start-up into a dynamic digital scale-up hub, with experts in digital marketing and strategy, e-commerce and CRM. That's why Sjoerd van Gelderen, MD of Emakina.NL, signed an agreement to move into a great office in the Innovatie Kwartier Den Bosch in June 2022.
Sjoerd van Gelderen, MD at Emakina.NL: "We are excited to open our new office in the heart of the Innovatie Kwartier Den Bosch. It's no coincidence that we have chosen Den Bosch: the region is economically strong, Emakina has several clients there, and it is a place with a lot of talent. From our new location we can easily serve existing and new clients. So, we're looking for new colleagues who will lead high-impact digital projects with their strategic and tactical expertise. Next summer, we will open shop in a cool new building that breathes Emakina, in the Den Bosch innovation quarter."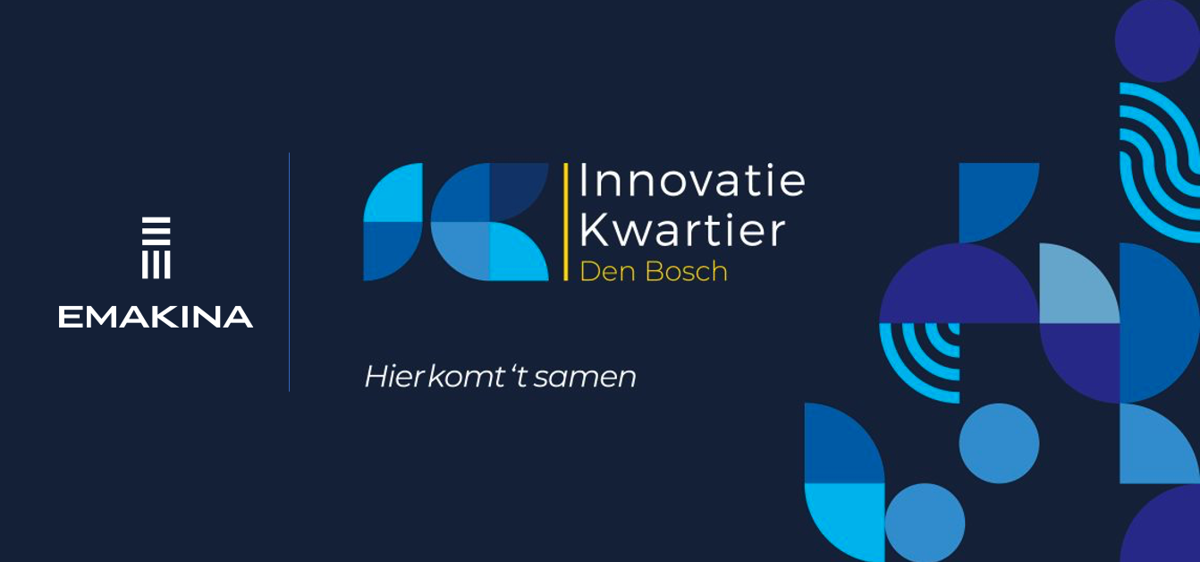 Growth in numbers, expertise and image
In 2017, the digital agency opened its new headquarters on the Danzigerkade in Amsterdam. Today over 300 experts work for 'The User Agency' in the Netherlands, three times more than four years ago. The agency helps large Dutch and international clients, like Bugaboo, Friesland Campina, HEMA, Rituals and Wolford, with their targeted growth. It brings them high added value, with a combination of strategic guidance and smart e-commerce, CRM, and rich digital experiences. The expansion to Den Bosch perfectly fits into that picture.
Innovatie Kwartier Den Bosch, the heart of data and innovation
The former industrial area in the Den Bosch railway area, the Spoorzone, is being transformed into a lively and easily accessible workplace with a wide variety of people, activities and facilities that all promote innovation and employment. Ambitious people will find each other there, to work, live, and learn together, and enthusiastically share their lives. This vision of the municipality of 's-Hertogenbosch perfectly matches Emakina's approach. So, it was logical the agency joined the project from the start, helping to build the road to the future for this project. An obvious step, if you look at Emakina's DNA.
Emakina, sharing its passion in the capital of North Brabant
"It's great to start a multi-talented team here in Den Bosch," concludes Frank-Jaap de Jong, Lead of the new hub. "It's Emakina's ambition to be a pole of attraction for talent in the wider region. We combine opportunities to grow as a digital expert with a sense of innovation and shared enthusiasm. And above all, with a warm working atmosphere based on respect for each other. This is how we make our hub an enriching and pleasant meeting place together, an approach that fits the innovation vision of this fine city."
Interested? New jobs at Emakina are listed on jobs.emakina.nl