12/22/2021
You're invited to Brice Le Blévennec's book world premiere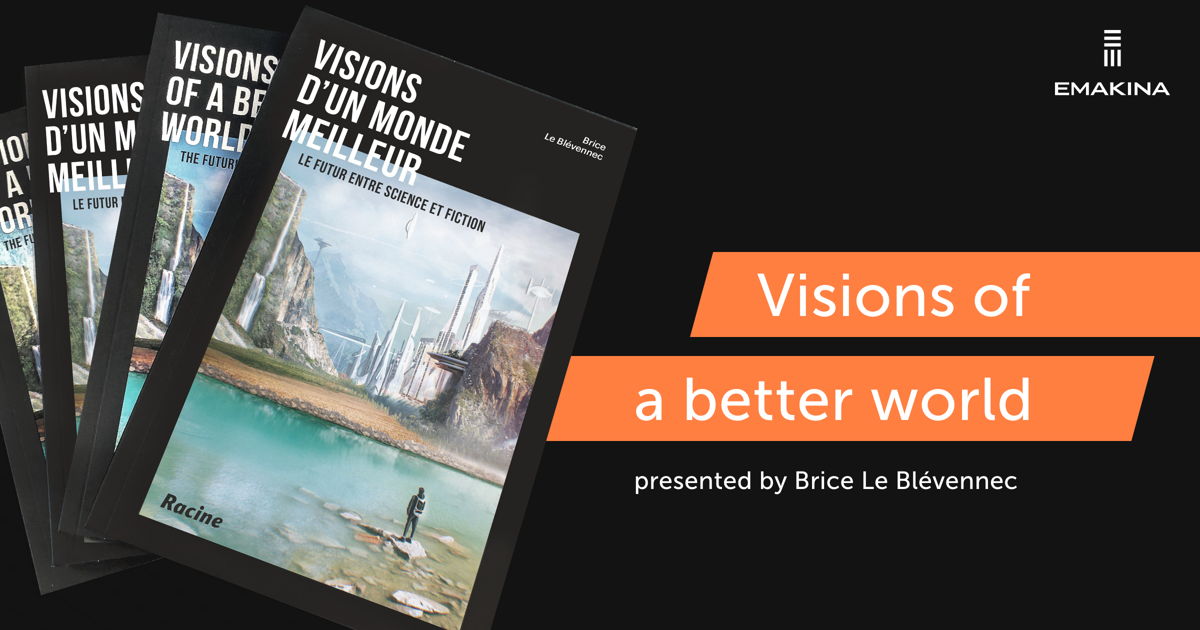 Discover Brice Le Blévennec's book on the 23rd December, 5pm at Filigranes
Brice Le Blévennec, Chief Visionary Officer of Emakina, together with 50 consultants from full-service digital agency Emakina, paints a fascinating picture of how we could live in 2051. This book is not a futuristic prophecy but a leap forward in time, illustrated by dozens of real-life scenarios and imagined experiences.
What: Brice le Blévennec's brand new book "Visions of a better world" in exclusivity. Get your own copy signed by the co-founder and CVO of Emakina.
Where: Filigranes, Av. des Arts 39, 1040 Bruxelles
When: 23/12 – 5 pm
Who: Brice Le Blévennec is the founder and CVO of Emakina. Brimming with ideas and energy, he is known as a serial entrepreneur, technology enthusiast and inspirational speaker.
More information about the book: https://bit.ly/visions-of-a-better-world
We hope to meet you there!
Emakina